Welcome to Official Homepage of ANUPA Nigeria
The Association of Nigerian University Professional Administrators henceforth referred to as ''ANUPA'' is the mouth piece of Professional Administrators in Nigerian University. It is a forum for mutual education and cross fertilization of ideas on universities.  ANUPA, a brainchild of ARNU is charged with the training of young Administrators in Nigerian Universities. Thus as a body, ANUPA firmly believes that the strength of every organization, and indeed, every University is in her people, teaching and non- teaching. Consequently, the thrust of its activities remains ensuring that a variety of trainings is made available in order for staff to be productive in their different roles within the Universities and develop as individuals. Staff development and training should therefore, form a fundamental part of our Universities . ANUPA aims to promote and advance professional administrative knowledge and best practices in Nigerian Universities.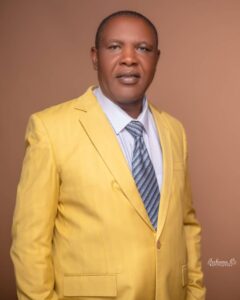 FROM THE PRESIDENT'S DESK -ANUPA'S EXPECTED GREAT LEAP
The Association of Nigeria University Professional Administrators  (ANUPA) no doubt is the brainchild of Association of Registrars of Nigerian Universities (ARNU). Obviously, it has the responsibility of equipping Professional Administrators in Nigeria Universities with requisite skills to facilitate the provision of adequate & sufficient administrative support for academic excellence.
The present Executive Committee under my watch shall therefore strive to enhance best Global administrative practices in our Universities and similar other institutions.
Our strategy from takeoff thus is poised to ensure;
high level & sustained collaboration with ARNU & Sister professional Bodies;
a strong united team with all accruing advantages to place ANUPA appropriately for the great task ahead;
maximally utilize the foundation & structures put in place by our predecessor for the expected great leap.
Our indefatigable team therefore looks forward to receiving necessary suggestions and support from all stakeholders towards ensuring better University Administration and by extension the required general societal progress.
Thank you
Dr. Victor M. Bem
President ANUPA    
The Benue State born Dr Victor M Bem emerged President of the noble association during its National Conference and Annual General Meeting held at Public Service Institute in Abuja on Friday the 26th of November, 2021.
The Chairman of electoral committee, Mr. Samson  O Adefarakan from university of Lagos  presented certificates to the new elected executive of the association. He further expressed joy over the success of the election and appreciated members for the opportunity given to him to head the committee and thanked the association for giving him an award of excellence .
The president appreciated the members for finding him worthy to lead them for the next two years, he pledged that he and his colleagues will do their best to move the association to greater heights
Dr Victor Pledged to give ANUPA visibility and ensure the completion of the ongoing association secretariat.
He further stated that he will pursue the association vision of being charted.
The former president of the association, Barr. Titus Igwe, who expressed delight in handing over the mantle of leadership after completing two terms successfully . He further stated that it is good for a leader to produce a successor as this gives opportunity for continuity and urged the newly elected to put in their best in running the affairs of the association .
Click here to download the Memo by the National Council of ANUPA Nigeria putting on hold the 2022 ANUPA training workshop for Senior University Professional Administrator arising from the reports of worsening security situations in Abuja.
CLICK HERE TO DOWNLOAD PROGRAMME OF EVENTS FOR ANUPA 2022 TRAINING WORKSHOP FOR SENIOR UNIVERSITY PROFESSIONAL ADMINISTRATORS SCHEDULED TO HOLD FROM TUESDAY,16TH TO FRIDAY, 19TH AUGUST, 2022 AT SSANU NATIONAL SECRETARIAT, BESIDE KING'S COURT ESTATE, IDUH JUNCTION, JABI ROAD, DAKIBIU, ABUJA, FCT.
ANUPA- BREAKING NEWS
The Executive Governor of Sokoto State has graciously approved the appointment of Mrs K. N Abubakar as the new Registrar of Sokoto State University, Sokoto .
Before her new appointment,Mrs K N Abubakar was the Chairperson of the Sokoto State University branch of ANUPA. The National President (Dr Victor Bem) ,members of NEC, NC and the entire ANUPA family in Nigeria congratulate our new Registrar and wish her success on this exalted position .
ANUPA !
ADMINISTRATION FOR SERVICE !
Dr.Donald Akinmade
NPRO
Click here to download the 1st 2022 National Council Meeting Flyer of ANUPA
Click here to download the 4-Days training workshop flyer on repositioning the University Registry in the New Normal – Challenges and prospects.
Click here to download the 4-Days training workshop for Junior University Professional Administrators
coming up on Wednesday April 27, 2022 to April 30, 2022 at Abuja, Nigeria.
Have a safe trip.
DOWNLOAD THE CALL FOR NOMINATION OF PARTICIPANTS FOR 2022 ANUPA JUNIOR PROFESSIONAL ADMINISTRATIVE OFFICERS HERE!
Kindly download the PROPOSED ANUPA 2022 CALENDAR OF ACTIVITIES
Click here to download the election results
Other newly elected executive members include; Mrs. Stella Oluwayemisi Soola, 1st  Vice- President  , Mrs Jallaba Sheikh, 2nd Vice- President, Mrs. Blessing Chijindu Ezeafulukwe (Ezeobi), National General Secretary, Mr. Stephen Dantani Ibrahim, Assistant National General Secretary, Mrs. Teena Ugbomeh Nwabuife, National Treasurer, Mr. Umar Shehu Jabo, National Financial Secretary, Mr. ADENIJI, Joseph Akin, National Training Officer, Dr. Donald Olufisayo Akinmade, National Public Relation Officer, Mr. Ibrahim B. Abdullahi, Editor-in-Chief, Barr. Isaac Adinya Ataben, Legal Officer, Barr. Titus I. Igwe, Immediate Past President Ex-Officio, Barr. Okey Ikegbunam,  Past President Ex-Officio .
Some members who earlier showed interest in key positions stepped down for others in the spirit of unity and to apply the zoning policy which gives both north and south equal opportunity.
ANUPA is an Association of Nigerian University Professional Administrators With Aims and Objectives to promote and advance professional administrative knowledge and best practice through workshop and seminars;
The association promotes individual and corporate welfare of the members; arrange conferences for the exchange of ideas in the development of the administrative and management of higher education;
It provides forum for the discussion of current problems in the universities education
ANUPA facilitates the exchange of information on professional, managerial and administrative activities as well as techniques and skills among members and maintain links with the university administrators and managers of other bodies involved in higher education locally and internationally.
Click here to download the Program of Past Events of 2021 National Conference and AGM of ANUPA
Click to Download the flyer of the Past 2021 National Conference and Annual General Meeting of ANUPA
The 2021 Election Nomination Form of ANUPA can be downloaded below. The guidelines on the ANUPA National Executive Committee Election 2021 can also be downloaded below including the Notification for the 2021 National Conference and Annual General Meeting of ANUPA.
DOWNLOAD AND LISTEN TO THE PAST 2021 ANUPA ANNUAL GENERAL MEETING MP3 VOICE JINGLE HERE
CLICK THIS LINK TO DOWNLOAD THE PAST 2021 ELECTION NOMINATION FORM OF ANUPA NIGERIA
CLICK HERE TO DOWNLOAD PAST GUIDELINES ON THE ANUPA NATIONAL EXECUTIVE COMMITTEE ELECTION 2021
DOWNLOAD PAST NOTIFICATION FOR THE 2021 NATIONAL CONFERENCE AND ANNUAL GENERAL MEETING OF ANUPA
HIGHLIGHTS OF THE MAJOR DECISIONS TAKEN AT THE PAST ANUPA NEC MEETING HELD ON THURSDAY 9TH SEPTEMBER, 2021 IN ABUJA CAN BE READ HERE
The Chairmen of Branches and members can download the Invitation for the Past 4-day training workshop for junior University Professional Administrative Officers/ Executive officers by clicking here
Click here to download the Past ANUPA junior seminar Flyer 2021 for A 4-day training workshop for Junior University Professional Administrative Officers / Executive officers.
Click this link to download the updated ANUPA Directory
Please Click here to Check the members list of your University and to verify and update your Name through the National Secretariat of ANUPA NIGERIA if not found on the list. New Universities Inaugurated will be updated shortly.
Click to download the Letter seeking for funding from government Agencies
ARTICLES
INFORMATION COMMUNICATION TECHNOLOGY (ICT)AND THE FUTURE OF NIGERIA'S HIGHER EDUCATION: UNIVERSITY ADMINISTRATORS LEADING THE CHANGE.
CRITICAL NEGOTIATION SKILLS FOR UNIVERSITY ADMINISTRATORS
CRITICAL CONFLICT RESOLUTION AND NEGOTIATION SKILLS FOR UNIVERSITY ADMINISTRATORS
DEVELOPING METRICS FOR PERFORMANCE MANAGEMENT OF PROFESSIONAL UNIVERSITY ADMINISTRATORS OF NIGERIAN UNIVERSITY
TRAINING DESCRIPTION
In fulfilling the mandate of spear-heading training for university administrators, ANUPA is very conscious of the fact that academic excellence must be supported by professional support staff.
Therefore, there is a compelling imperative for continuous training and re-retraining of her members who must hone existing skills and urgently develop contemporary ones; particularly IT skills to be able manage operational aspects of a university increasingly being driven by IT. Sadly, across Nigerian Universities, the reality is that a significant percentage our low and middle level Administrators rate very poorly in the competencies and skills for their roles.  A university administrator who can deploy sound IT skills in the various processes of university administration is an asset and would contribute productively to the achievement of university goals of:
Create, advance and disseminate knowledge
Develop outstanding high quality graduates and scholars.
Make resounding impact upon local, national and the global society
Certificate of Attendance
Punctuality, regularity and active participation are critical to the issuance of certificates. Therefore, only participants who score a minimum of 70% in the assessment exercise will be issued certificates.
We implore all ANUPA Nigeria Members to subscribe to ANUPA  Newsletter by clicking here!